Parterre have collaborated with Spacon & X, the design phase lead, to extend and renovate a house for a young and growing family in North Sjælland. The architecture is given a new expression, the internal layout updated and energy performance improved. The project is called 3rd Generation House due to the story of the building; originally a summer house built in 1917, a large extension was added in 1970, and now we are extending the house again to meet the family's needs. This latest iteration of the house brings a new expression to the architecture that combines a contemporary aesthetic with the early 20th century summer house aesthetic.
As with many people when they buy houses, the family liked many qualities of their house but the architectural expression is an area they wanted to change to align with their own style. While the original summer house has features of value to keep and highlight, the 1970s extension had potential to be given a new expression during the renovation. The overall concept is to unite the 3 generations of this house into a still complex, but also complementary architecture.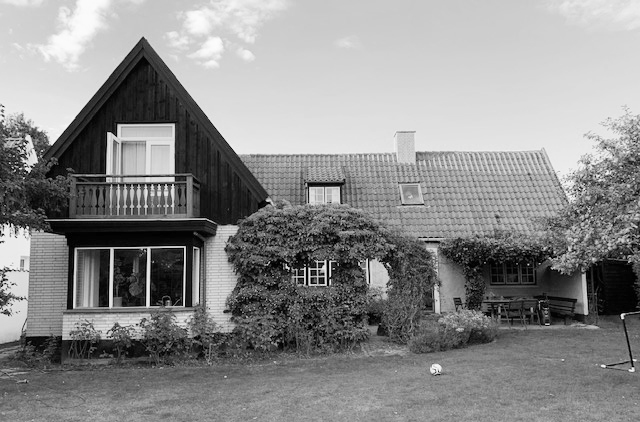 Type: Renovation and extension
Location: Nordsjælland
Parterre Services: Building Application, Main Project, Tender Process & Construction Phase Consultancy
Design Phase Architect: Spacon & X
Engineer: Lisbeth Dragsbæk, AFM
Status: Under Construction
Under the new roof the contemporary and traditional architectural styles meet. Facing north the contemporary side has flat-roof dormers, modern windows, and a concealed gutter where the slate roof meets the vertical timber cladding with minimalist detailing. Facing south the traditional side has shed dormers, traditional windows, external gutters, and the slate roof has an overhang above the yellow rendered walls.
This larger roof joins the previously more disjointed summer house and 70's extension into a simpler overall form facing the street where a completely contemporary expression is presented. The proportions of the wall and roof surfaces, together with the rhythm of the windows, doors and dormers, creates a calm and humble building.